This page could use a medic.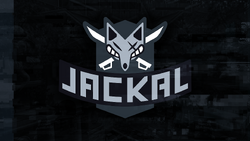 Jackal is a tech-savvy criminal syndicate out to steal the CDA's experimental technology used throughout the city. They are known for camouflaging their EV's helicopters, and skycranes. Much like the CDA, they are known for hiring Mercenaries to do their dirty work.
Jackal is ALWAYS the attacking team, even in execution (Removed from the game as of August 22nd, 2017).
Leader - Kliden